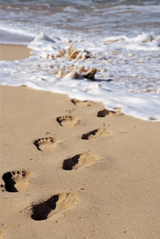 The world is changing with such speed and complexity that we sometimes feel overwhelmed. We are told the newest technologies, the latest medications, and most processed of foods will allow us to live better and longer. Yet, when we consume the newest manufactured products and processed foods we are not fully satisfied. Some studies in fact predict that our children may live shorter, less healthy lives than their parents! Moreover, we are coming to understand that the industrialized, high energy, high consumption, artificial lifestyle may not be sustainable for the planet.
As we search for a new way of living, we recall vaguely that our grandparents lived closer to the land, ate more natural and less processed foods, lived in homes made of natural products and wore clothing made of natural fibers... and yet they lived full and remarkably healthy lives.
People around the globe are beginning to insist: there must be a better way to live!? The Answer: live a more natural way of life that is more fulfilling and also sustainable!
NaturalWorldWideWeb (Naturalwww.com ®) is dedicated to helping people achieve a more sustainable, a more natural way of life. The company is built upon two profound historical changes just now coming into focus. The first change: the industrial and manufactured life which dominated the 20th century is not sustainable and is passing away. Instead of the industrial, humanity seeks to return to its 'roots', to a more natural and sustainable way of life. The second change is a shift away from depersonalized 'globalization' and a move back to local community and more local relationships. To help people attain a more natural way of life, the Natural World Wide Web can connect people to their local communities, farmers, and natural resources. And, should certain natural products or services only be available in distant parts of the world, NaturalWorldWideWeb can help connect people to these specialized providers.
NaturalWorldWideWeb.com believes a shift to a more natural way of life is imperative, but we recognize advanced technology and commerce can help achieve this shift. Thus, NaturalWorldWideWeb uses the latest in internet technology, social networking, share ware, and commercial tools, in particular, Google search engines and the Google Adsense system. As our web presence expands, we will add every state in the United States and every country of the globe, as well as many cities.
Our goal over time, in addition to providing helpful information on topics related to natural, is to develop a network of communities offering local, natural products and services. Site features we hope to add in the future:
Listings of individuals and organizations (non & for profit) offering natural products and/or services. Providers can enter profiles into a searchable directory for visitors to find at their convenience.
Listings of individuals and organizations selling real property.
Discussion forums for visitors looking for people with common interest, different perspectives.
How To section where our visitors can find information for their use.
An academic section where visitors interested in the underlying issues and trends of our society in this area can read, review, and contribute.
Thank you for visiting our Site and we look forward to your next visit.
The naturalwww.com® Development Team